Grant Imahara
American electrical engineer
Died when: 49 years 264 days (596 months)
Star Sign: Scorpio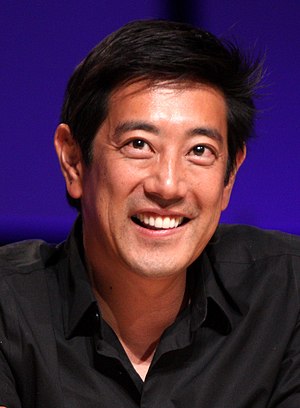 Grant Masaru Imahara (October 23, 1970 – July 13, 2020) was an American electrical engineer, roboticist, and television host.He was best known for his work on the television series MythBusters, on which he designed and built numerous robots and specialized in operating computers and electronics to test myths.

Imahara began his career at Lucasfilm, where he worked in the THX division as an engineer and in the Industrial Light & Magic division in visual effects.

His work has been featured in films from franchises such as Star Wars, Jurassic Park, The Matrix, and Terminator.His first foray into television was on the robot combat series BattleBots, for which he designed and competed with his robot Deadblow and later returned as a judge.

Imahara was also a chief model maker with Industrial Light & Magic (ILM) on such movie projects as Galaxy Quest.In 2005, Imahara joined the cast of Mythbusters as a member of the Build Team, appearing in over 200 episodes of the series until his departure in 2014.

In 2010, he designed the animatronic "robot skeleton" Geoff Peterson to serve as a sidekick on The Late Late Show with Craig Ferguson.

He starred in the 2016 Netflix series White Rabbit Project alongside his MythBusters co-stars Kari Byron and Tory Belleci.Imahara died on July 13, 2020, at the age of 49, after suffering a ruptured intracranial aneurysm.


---