Richard Herd
American actor
Died when: 87 years 243 days (1052 months)
Star Sign: Libra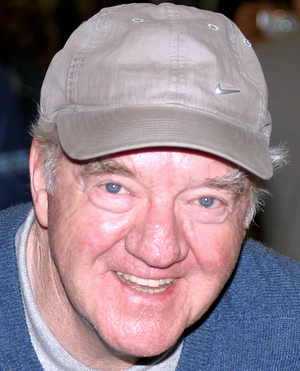 Richard Thomas Herd Jr. (September 26, 1932 – May 26, 2020) was an American actor, appearing in numerous supporting, recurring, and guest roles in television series and occasional film roles, from the 1970s to the 2010s.

He was well known in the science fiction community for his role in the 1983 NBC miniseries V and 1984 sequel V: The Final Battle, as John, the Visitors' Supreme Commander.

Other major roles in his career included recurring parts on the NBC series seaQuest DSV as Admiral William Noyce; on Star Trek: Voyager as Admiral Owen Paris, the father of helmsman Tom Paris; and as George Costanza's boss Matt Wilhelm on Seinfeld.

In two guest appearances on Quantum Leap, he played children's show host "Captain Galaxy", a would-be time traveler, and a miner named Ziggy Ziganovich.

He also voiced Father Elijah in the Dead Money DLC for Fallout: New Vegas.Herd appeared at a number of fan conventions for his science fiction roles.


---