Ronald Colman
English-born actor
Died when: 67 years 99 days (807 months)
Star Sign: Aquarius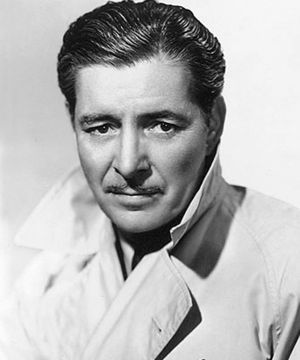 Ronald Charles Colman (9 February 1891 – 19 May 1958) was an English-born actor, starting his career in theatre and silent film in his native country, then immigrating to the United States and having a successful Hollywood film career.

He was most popular during the 1920s, 1930s and 1940s.He received Oscar nominations for Bulldog Drummond (1929), Condemned (1929) and Random Harvest (1942).

Colman starred in several classic films, including A Tale of Two Cities (1935), Lost Horizon (1937) and The Prisoner of Zenda (1937).He also played the starring role in the Technicolor classic Kismet (1944), with Marlene Dietrich, which was nominated for four Academy Awards.

In 1947, he won an Academy Award for Best Actor and Golden Globe Award for Best Actor for the film A Double Life.

Colman was an inaugural recipient of a star on the Hollywood Walk of Fame for his work in motion pictures.

He was awarded a second star for his television work.


---