Rosalynn Carter
First Lady of the United States
Died when: 96 years 93 days (1155 months)
Star Sign: Leo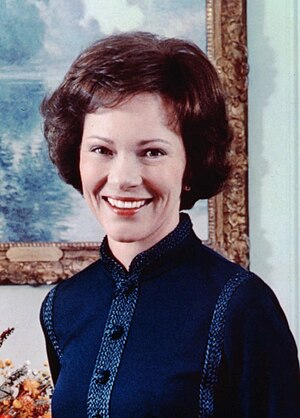 Eleanor Rosalynn Carter (/ˈroʊzəlɪn/ ROH-zə-lin; née Smith; born August 18, 1927) was an American writer and activist who served as First Lady of the United States from 1977 to 1981 as the wife of President Jimmy Carter.

For decades, she has been a leading advocate for numerous causes, including mental health.Carter was politically active during her White House years, sitting in on Cabinet meetings.

She was her husband's closest adviser.She also served as an envoy abroad, particularly in Latin America.Like her husband, Rosalynn Carter is considered a key figure in the Habitat for Humanity charity.

After Bess Truman, Carter is the second-longest lived First Lady of the White House.


---