Sidney Rittenberg
American journalist
Died when: 98 years 10 days (1176 months)
Star Sign: Leo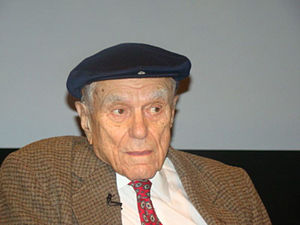 Sidney Rittenberg (Chinese: 李敦白; pinyin: Lǐ Dūnbái;August 14, 1921 – August 24, 2019) was an American journalist, scholar, and Chinese linguist who lived in China from 1944 to 1980.

He worked closely with Mao Zedong, Zhu De, Zhou Enlai, and other leaders of the Chinese Communist Party (CCP) during the Chinese Communist Revolution, and was with these central Communist leaders at Yan'an.

Later, he was imprisoned in solitary confinement, twice.He was the first American citizen to join the CCP.


---