Saunders Lewis
British writer
Died when: 91 years 321 days (1102 months)
Star Sign: Libra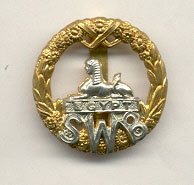 Saunders Lewis (born John Saunders Lewis) (15 October 1893 – 1 September 1985) was a Welsh political activist, poet, dramatist, historian and literary critic.

He was a prominent Welsh nationalist and one of the founders of Plaid Genedlaethol Cymru (the National Party of Wales), later known as Plaid Cymru.

Lewis is usually acknowledged as one of the most prominent figures of 20th century Welsh-language literature.In 1970, Lewis was nominated for a Nobel Prize in Literature.

Lewis was voted the tenth greatest Welsh hero in the '100 Welsh Heroes' poll, released on St.David's Day 2004.


---