Seymour Cassel
American actor
Died when: 84 years 75 days (1010 months)
Star Sign: Aquarius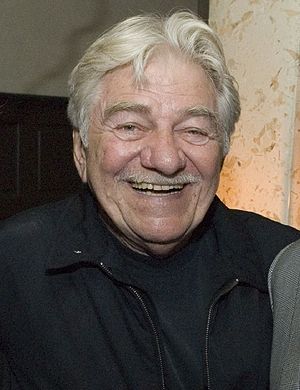 Seymour Joseph Cassel (January 22, 1935 – April 7, 2019) was an American actor who appeared in over 200 movies and television shows, and had a career that spanned over 50 years.Cassel first came to prominence in the 1960s in the pioneering independent films of writer/director John Cassavetes.

The first of these was Too Late Blues (1961), followed by Faces (1968), for which he was nominated for an Academy Award and won a National Society of Film Critics Award.

Cassel went on to appear in Cassavetes' Minnie and Moskowitz (1971), The Killing of a Chinese Bookie (1976), Opening Night (1977), and Love Streams (1984).He also appeared in other notable films, including: Coogan's Bluff (1968), The Last Tycoon (1976), Valentino (1977), Convoy (1978), Johnny Be Good (1988), Mobsters (1991), In the Soup (1992), Honeymoon in Vegas (1992), Indecent Proposal (1993), Beer League (2006), and Fort McCoy (2011).

Like Cassavetes, Wes Anderson frequently cast Cassel – first in Rushmore (1998), then in The Royal Tenenbaums (2001), and finally in The Life Aquatic with Steve Zissou (2004).


---