Stuart Gordon
American filmmaker
Died when: 72 years 226 days (871 months)
Star Sign: Leo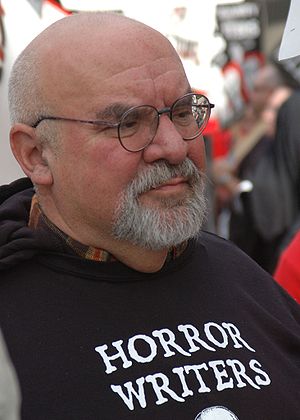 Stuart Alan Gordon (August 11, 1947 – March 24, 2020) was an American filmmaker, theatre director, screenwriter, and playwright.Initially recognized for his provocative and frequently controversial work in experimental theatre, Gordon is perhaps more widely known for work in film.

Most of Gordon's cinematic output was in the horror genre, though he also ventured into science fiction and film noir.

Born in Chicago, Gordon became known for experimental and sometimes controversial live theater at the University of Wisconsin in the late 1960s.

Moving back to Chicago, he founded and led the Organic Theater Company.In the early 1980s, Gordon went to California to pursue movie making.

Like his friend and fellow filmmaker Brian Yuzna, Gordon was a fan of H.P.Lovecraft and adapted several of the author's stories for the screen, including Re-Animator, From Beyond, and Dagon, as well as the Masters of Horror episode Dreams in the Witch-House.

He turned to the work of Edgar Allan Poe on two occasions, directing The Pit and the Pendulum in 1991 and The Black Cat for the Masters of Horror series in 2007.

Several of his films have gone on to become cult classics.


---