Wojciech Gerson
Polish artist
Died when: 69 years 239 days (835 months)
Star Sign: Cancer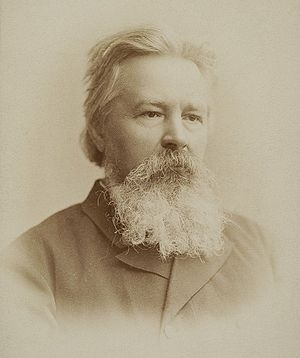 Wojciech Gerson (Polish: [ˈvɔjt͡ɕɛɣ ˈɡɛrsɔn];July 1, 1831 – February 25, 1901) was a leading Polish painter of the mid-19th century, and one of the foremost representatives of the Polish school of Realism during the foreign Partitions of Poland.

He served as long-time professor of the School of Fine Arts in Warsaw, and taught future luminaries of Polish neo-romanticism including Józef Chełmoński, Leon Wyczółkowski, Władysław Podkowiński, Józef Pankiewicz and Anna Bilińska-Bohdanowiczowa among others.

He also wrote art-reviews and published a book of anatomy for the artists.A large number of his paintings were stolen by Nazi Germany in World War II, and never recovered.


---