Bob Bennett
United States Senator
Died when: 82 years 229 days (991 months)
Star Sign: Virgo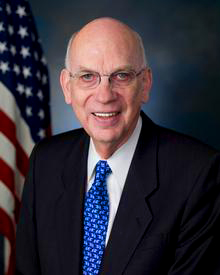 Robert Foster Bennett (September 18, 1933 – May 4, 2016) was an American politician and businessman.He was a United States Senator from Utah as a member of the Republican Party.

Bennett held chairmanships and senior positions on a number of key Senate committees, including the Banking, Housing and Urban Affairs Committee;

Appropriations Committee;Rules and Administration Committee;Energy and Natural Resources Committee; and Joint Economic Committee.Bennett was a popular and reliably conservative senator for most of his tenure, earning high ratings from conservative activist groups such as the National Rifle Association, U.S.

Chamber of Commerce, and American Conservative Union.However, in 2010, Bennett became one of the most prominent targets of the Tea Party Movement, which criticized his support of the Bush Administration's bank bailout and argued that Bennett was insufficiently conservative.

Despite an enthusiastic endorsement from Mitt Romney, Bennett was denied a place on the primary ballot by the 2010 Utah State Republican Convention, placing third behind two Tea-Party-backed candidates.

Following his exit from the Senate, Bennett joined the law firm Arent Fox as senior policy advisor.He also became Chairman of Bennett Group, a consulting firm with offices in Salt Lake City and Washington, D.C., and announced his intention to become a registered lobbyist in early 2013, after being out of office for the legally required two years.

He served as a Senior Fellow at the Bipartisan Policy Center, where he focused on budget, energy, and health issues, Bennett was a part-time teacher, researcher, and lecturer at the University of Utah's Hinckley Institute of Politics and was a fellow at the George Washington University School of Media and Public Affairs.

He was a member of the Board of the German Marshall Fund.


---