Thompson Capper
British First World War general
Died when: 51 years 342 days (623 months)
Star Sign: Libra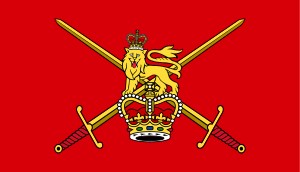 Major General Sir Thompson Capper, KCMG, CB, DSO (20 October 1863 – 27 September 1915) was a highly decorated and senior British Army officer who served with distinction in the Second Boer War and was a divisional commander during the First World War.

At the Battle of Loos in 1915, Capper was shot by a sniper as he reconnoitered the front line during an assault by his division on German positions.

He died the next day in a casualty clearing station from wounds to both lungs; his grave is in the nearby Lillers Communal Cemetery.

Capper was an active and vigorous soldier who had been wounded just six months before his death in an accidental grenade detonation.

Shortly before this wound he had been knighted by King George V for his service in command of his division during the First Battle of Ypres.

Field Marshal Sir John French commented upon his death that "he was a most distinguished and capable leader and his death will be severely felt." He was also a keen military historian and his collected papers are currently stored at the Liddell Hart Centre for Military Archives at King's College London.


---