Tom Bradley
Mayor of Los Angeles
Died when: 80 years 274 days (969 months)
Star Sign: Capricorn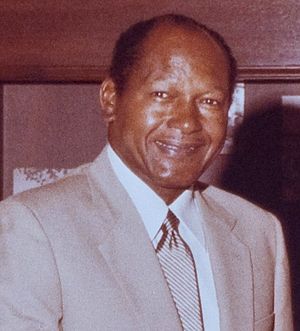 Thomas Bradley (December 29, 1917 – September 29, 1998) was an American politician and police officer who served as the 38th Mayor of Los Angeles from 1973 to 1993.

He was the first and thus far only black mayor of Los Angeles, and his 20 years in office mark the longest tenure by any mayor in the city's history.

His election as mayor in 1973 made him the second black mayor of a major U.S. city.Bradley retired in 1993, after his approval ratings began dropping subsequent to the 1992 Los Angeles Riots.

Bradley, a Democrat, also ran for Governor of California in 1982 and 1986, but was defeated both times by Republican candidate George Deukmejian.

The racial dynamics that appeared to underlie his narrow and unexpected loss in 1982 gave rise to the political term "the Bradley effect." In 1985, he was awarded the Spingarn Medal from the NAACP.


---