Tom Burke
Australian politician
Died when: 62 years 142 days (748 months)
Star Sign: Virgo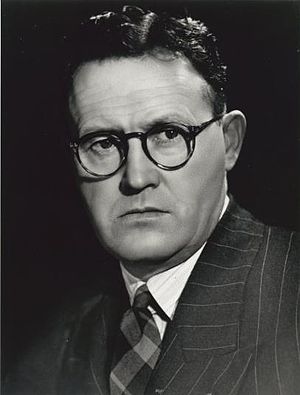 Thomas Patrick Burke (28 August 1910 – 17 January 1973) was a member of the Parliament of Australia.Burke was born at Berkshire Valley, near Moora, Western Australia.

His birth name was Frederick Thomas, but he was informally renamed Patrick Thomas by his father, Peter Francis Burke, and he was always called Tom.

He later formally changed his name to Thomas Patrick in 1963.He was educated by correspondence and at Miling State School and later worked as a cartage contractor while studying accountancy.

In 1941, he married Madeline Muirson Orr.He enlisted in the Royal Australian Air Force in January 1943 and served with the ground staff at Kalgoorlie.


---