Tony Conrad
American video artist
Died when: 76 years 33 days (913 months)
Star Sign: Pisces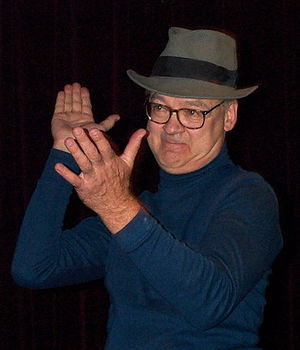 Anthony Schmalz Conrad (March 7, 1940 – April 9, 2016) was an American video artist, experimental filmmaker, musician, composer, sound artist, teacher, and writer.

Active in a variety of media since the early 1960s, he was a pioneer of both drone music and structural film.

As a musician, he was an important figure in the New York minimalist scene of the early 1960s, during which time he performed as part of the Theatre of Eternal Music (along with John Cale, La Monte Young, Marian Zazeela, and others).

He became recognized as a filmmaker for his 1966 film The Flicker.He performed and collaborated with a wide range of artists over the course of his career.


---