Walter B. Jones Jr.
US Representative
Died when: 76 years 0 days (912 months)
Star Sign: Aquarius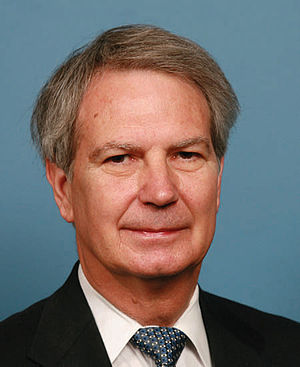 Walter Beaman Jones Jr. (February 10, 1943 – February 10, 2019) was an American politician who served twelve terms in the United States House of Representatives as a member of the Republican Party for North Carolina's 3rd congressional district from 1995 until his death in 2019.

The district encompasses the coastal regions of North Carolina, from the Outer Banks and areas near the Pamlico Sound in the north, southwards to the northern suburbs of Wilmington.

Jones's father was Walter B.Jones Sr., a Democratic Party congressman from the neighboring 1st district.Prior to his election to the U.S.

House of Representatives, he served ten years in the North Carolina House of Representatives as a member of the Democratic Party and worked as a business executive.

He had been a Democrat like his father before changing parties in 1994, just before his first election to the U.S.

House.Even after becoming a Republican, he frequently broke with the party over key issues.He supported the U.S. involvement in the Iraq War initially, but became one of its staunchest critics, arguing that the George W.

Bush administration misinformed Congress with selective intelligence to win authorization for the war.He also was a critic of the Bush administration in their firing of federal prosecutors, and joined Democrats in supporting raises to the federal minimum wage.

During the Obama administration, he voted against the Republican Path to Prosperity budget proposal of 2011, after which he was removed from key committee roles for defying party leadership.

During the Trump presidency, he was a frequent voice on the floor of Congress calling for scrutiny of the Trump presidency, including demanding the release of his tax returns and calling for investigations into the Trump presidential campaign involvement in the Russian interference in the 2016 United States elections.

Having libertarian-leaning tendencies, he was a member of the Liberty Caucus.The American Conservative Union consistently rated Jones low among his Republican colleagues for support of the conservative political platform, though he received higher ratings from the Conservative Review and Club for Growth.


---