Walter Booth
American politician
Died when: 78 years 143 days (940 months)
Star Sign: Sagittarius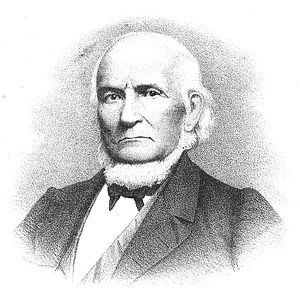 Walter Booth (December 8, 1791 – April 30, 1870) was a United States Representative from Connecticut.He was born in Woodbridge, Connecticut.He attended the common schools and settled in Meriden and engaged in manufacturing.

Booth was active in the Connecticut Militia.He was a Colonel of the Tenth Regiment, Second Battalion of Militia from 1825 to 1827, Brigadier General in 1827 and 1828, and Major General of the First Division 1831-1834.

He served as a judge of the county court in 1834.He was a member of the Connecticut State House of Representatives in 1838.

He was elected as a Free-Soiler to the Thirty-first Congress (March 4, 1849 – March 3, 1851).He was an unsuccessful candidate for reelection in 1850 to the Thirty-Second Congress.

He resumed his former manufacturing pursuits and died in Meriden, Connecticut in 1870.He was buried in East Cemetery.


---