Ruth Gruber
American journalist
Died when: 105 years 48 days (1261 months)
Star Sign: Libra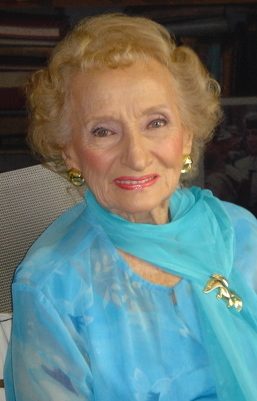 Ruth Gruber (September 30, 1911 – November 17, 2016) was an American journalist, photographer, writer, humanitarian, and a United States government official.Born in Brooklyn to Russian Jewish immigrants, she was encouraged to pursue her dream of becoming a writer.

At age 20 she received a doctorate, which was awarded for her dissertation on Virginia Woolf.In the 1930s she established herself as a journalist writing about women under fascism and communism, traveling as far as the Soviet Arctic.

As World War II raged in Europe, she turned her attention to the crisis of Jewish refugees: acting on behalf of the Roosevelt administration, she escorted 1,000 refugees from Italy to the United States and recorded their stories.

She witnessed the scene at the Port of Haifa when Holocaust survivors on the ship Exodus 1947 were refused entry to British-controlled Palestine, and she documented their deportation back to Germany.

In subsequent years, she covered the evacuation of Ethiopian Jews to Israel.She was a recipient of the Norman Mailer Prize.


---