Robert Fisk
British journalist
Died when: 74 years 110 days (891 months)
Star Sign: Cancer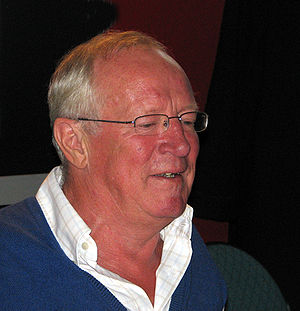 Robert Fisk (12 July 1946 – 30 October 2020) was a writer and journalist who held British and Irish citizenship.He was critical of United States foreign policy in the Middle East, and the Israeli government's treatment of Palestinians.

His stance earned him praise from many commentators, but was condemned by others.As an international correspondent, he covered the civil wars in Lebanon, Algeria, and Syria, the Iran–Iraq conflict, the wars in Bosnia and Kosovo, the Soviet invasion of Afghanistan, the Islamic revolution in Iran, Saddam Hussein's invasion of Kuwait, and the U.S. invasion, and occupation of Iraq.

An Arabic speaker, he was among the few Western journalists to interview Osama bin Laden, which he did three times between 1993 and 1997.

He began his journalistic career at the Newcastle Chronicle and then the Sunday Express.From there, he went to work for The Times as a correspondent in Northern Ireland, Portugal and the Middle East; in the last role, he based himself in Beirut intermittently from 1976.

After 1989, he worked for The Independent.Fisk received many British and international journalism awards, including the Press Awards Foreign Reporter of the Year seven times.

Books by Fisk include The Point of No Return (1975), In Time of War (1985), Pity the Nation: Lebanon at War (1990), The Great War for Civilisation: The Conquest of the Middle East (2005), and Syria: Descent Into the Abyss (2015).


---