William Holden
American actor
Died when: 63 years 213 days (762 months)
Star Sign: Aries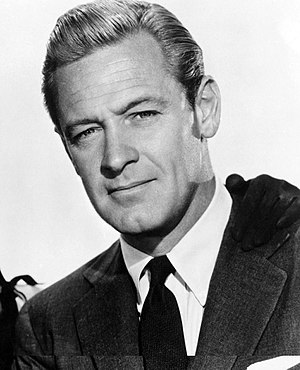 William Holden (born William Franklin Beedle Jr.;April 17, 1918 – November 12, 1981) was an American actor, and one of the biggest box-office draws of the 1950s.

Holden won the Academy Award for Best Actor for the film Stalag 17 (1953) and the Primetime Emmy Award for Outstanding Lead Actor in a Limited Series or Movie for the television film The Blue Knight (1973).

Holden starred in some of Hollywood's most popular and critically acclaimed films, including Sunset Boulevard (1950), Sabrina (1954), Picnic (1955), The Bridge on the River Kwai (1957), The Wild Bunch (1969) and Network (1976).

He was named one of the "Top 10 Stars of the Year" six times (1954–1958, 1961), and appeared as 25th on the American Film Institute's list of 25 greatest male stars of Classical Hollywood cinema.


---