William Macpherson
British High Court judge
Died when: 94 years 319 days (1138 months)
Star Sign: Aries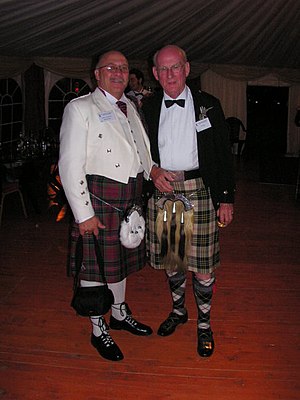 Sir William Alan Macpherson of Cluny, 6th of Blairgowrie (1 April 1926 – 14 February 2021) was a judge of the High Court of England and Wales, and the 27th Hereditary Chief of Clan Macpherson.

He was a common law barrister who served as the recorder of the Crown Court, a judge at the Queen's Bench, and the presiding judge of the Northern Circuit, before his retirement in 1996.

In the late 1990s, Macpherson led the public inquiry into the murder of Stephen Lawrence.His report at the end of the enquiry in 1999 was considered groundbreaking and described as one of the most significant moments in the history of UK criminal justice.

He had also served as the commanding officer and later as an honorary colonel of the 21st Special Air Service Regiment of the British Territorial Army, and had been the president of the Highland Society of London and the London Scottish Rugby Football Club.


---