Willie McCovey
American baseball player
Died when: 80 years 294 days (969 months)
Star Sign: Capricorn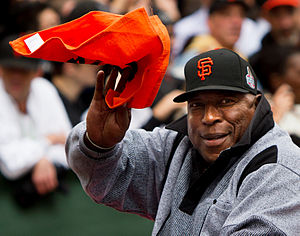 Willie Lee McCovey (January 10, 1938 – October 31, 2018), nicknamed "Stretch", "Mac", and "Willie Mac", was an American professional baseball player.He played in Major League Baseball as a first baseman from 1959 to 1980, most notably as a member of the San Francisco Giants for whom he played for 19 seasons.

McCovey also played for the San Diego Padres and Oakland Athletics in the latter part of his MLB career.A fearsome left-handed power hitter, at the time of his retirement in 1980, McCovey ranked second only to Babe Ruth in career home runs among left-handed batters, and seventh overall.

As of 2020, he ranks 20th overall on baseball's all-time home run list.He was a six-time All-Star, three-time home run champion, MVP, and was inducted into the Baseball Hall of Fame in 1986 in his first year of eligibility, only the 16th man so honored, at the time.

McCovey was known as a dead-pull line drive hitter, causing some teams to employ a shift against him.McCovey was called "the scariest hitter in baseball" by pitcher Bob Gibson, seconded by similarly feared slugger Reggie Jackson.

McCovey hit 521 home runs, 231 of them in Candlestick Park, the most in that park by any player.A home run he hit on September 16, 1966, was described as the longest ever hit in that stadium.


---