Wolfgang Uhlmann
German chess player
Died when: 85 years 148 days (1024 months)
Star Sign: Aries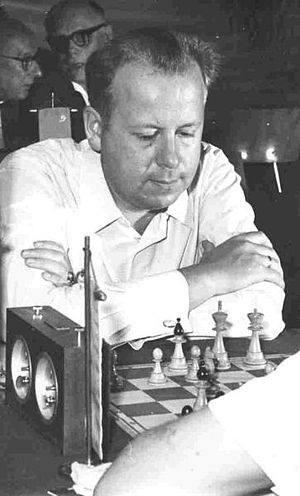 Wolfgang Uhlmann (29 March 1935 – 24 August 2020) was a German chess grandmaster.He was East Germany's most successful chess player, reaching the 1971 Candidates Tournament.

During his career, Uhlmann played many of the top players of the time and won the East Germany Chess Championships 11 times.

Uhlmann continued to play chess into his later years, before dying at the age of 85 in Dresden.


---