Yevgeny Primakov
Prime Minister of Russia
Died when: 85 years 240 days (1027 months)
Star Sign: Scorpio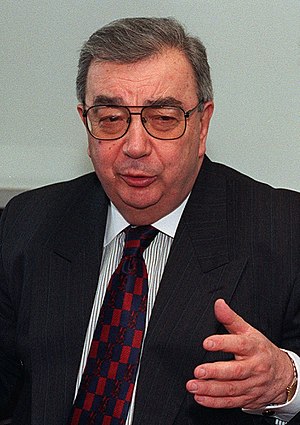 Yevgeny Maksimovich Primakov (Russian: Евге́ний Макси́мович Примако́в, tr.

Yevgeniy Maksimovich Primakov; 29 October 1929 – 26 June 2015) was a Russian politician and diplomat who served as Prime Minister of Russia from 1998 to 1999.

During his long career, he also served as Foreign Minister, Speaker of the Supreme Soviet of the Soviet Union, and chief of the intelligence service.

Primakov was an academician (Arabist) and a member of the Presidium of the Russian Academy of Sciences.


---