John Milton
American politician
Died when: 57 years 346 days (695 months)
Star Sign: Taurus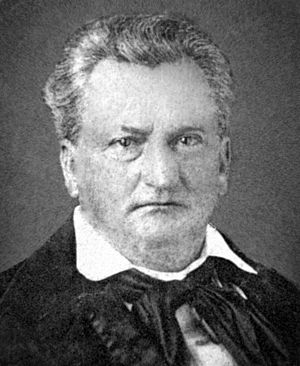 John Milton (April 20, 1807 – April 1, 1865) was governor of Florida through most of the American Civil War.A lawyer by background, he successfully advocated the secession of Florida from the Union, becoming governor in October 1861.

In that post, he turned the state into a major supplier of food for the Confederacy.In his final message to the state legislature as the war was ending, he had declared that death would be preferable to reunion with the North, and was found dead of gunshot soon after.

Although this was assumed to be suicide, recent research has supported the theory that it was a hunting accident.


---