Al Wistert
American footballer
Died when: 95 years 68 days (1142 months)
Star Sign: Capricorn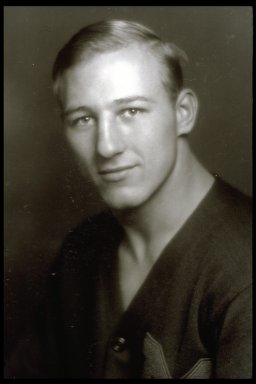 Albert Alexander "Ox" Wistert (December 28, 1920 – March 5, 2016) was an American football offensive tackle, guard and defensive tackle in the National Football League (NFL) for the Philadelphia Eagles.

He played his entire nine-year NFL career for the Eagles and became their team captain.He was named to play in the NFL's first Pro Bowl as an Eagle.

During most of Wistert's career there were no football All-star games, although he was named to the league All-Pro team eight times.

Wistert played college football at the University of Michigan.He is one of the three brothers—along with Whitey and Alvin— who were named All-American tackles at Michigan and later inducted into the College Football Hall of Fame.

He was the first Michigan alumnus to be selected to the National Football League Pro Bowl.The Wistert brothers all wore jersey No. 11 at Michigan and are among the seven players who have had their numbers retired by the Michigan Wolverines football program.

Their number will be put back into circulation starting on November 10, 2012, before a Michigan home game against Northwestern as part of the Michigan Football Legend program.


---