Ernest Bertrand
Canadian politician
Died when: 69 years 301 days (837 months)
Star Sign: Sagittarius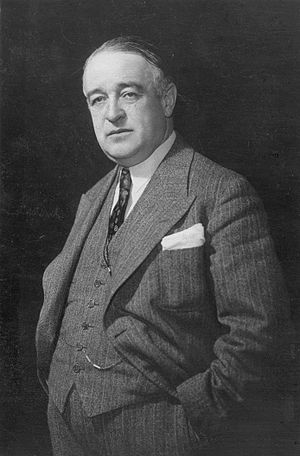 Ernest Bertrand, (December 14, 1888 – October 11, 1958) was a Canadian politician.Born in , Quebec, he was first elected to the House of Commons of Canada representing the Quebec riding of Laurier in the 1935 federal election.

A Liberal, he was re-elected in 1940, 1945, and 1949.He was the Minister of Fisheries, Minister of Fisheries (Acting), and Postmaster General in the cabinet of Mackenzie King.

A lawyer by training, he had served as Senior Crown Prosecutor before entering politics, and had been an associate of Charles Trudeau.


---