Fay McKenzie
American actress and singer
Died when: 101 years 56 days (1213 months)
Star Sign: Aquarius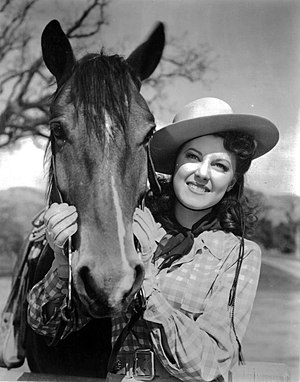 Eunice Fay McKenzie (February 19, 1918 – April 16, 2019) was an American actress and singer.She starred in silent films as a child, and then sound films as an adult, but perhaps she is best known for her leading roles opposite Gene Autry in the early 1940s in five horse opera features.

She was also known for her collaborations with director Blake Edwards on five occasions.She also appeared on Broadway, radio and television, having appeared on screen at ten weeks old in 1918.

She was still appearing on screen at the time of her death, with her latest project opposite her son Tom Waldman Jr. in the comedy Kill a Better Mousetrap, based on a play by Scott K.

Ratner, filmed in the summer of 2018 and not yet released at the time of her death.She was briefly billed as Fay Shannon.


---