George Coyne
American Jesuit priest and astronomer
Died when: 87 years 23 days (1044 months)
Star Sign: Capricorn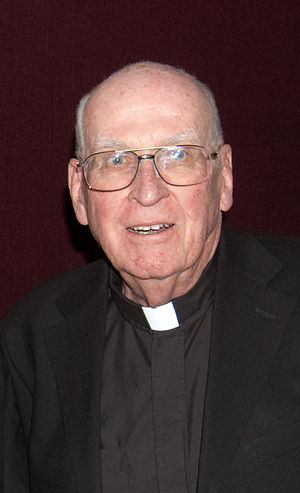 George Vincent Coyne, S.J. (January 19, 1933 – February 11, 2020) was an American Jesuit priest and astronomer who directed the Vatican Observatory and headed its research group at the University of Arizona from 1978 to 2006.

From January 2012 until his death, he taught at Le Moyne College in Syracuse, New York.His career was dedicated to the reconciliation of theology and science, while his stance on scripture was absolute: "One thing the Bible is not," he said in 1994, "is a scientific textbook.

Scripture is made up of myth, of poetry, of history.But it is simply not teaching science."


---