Gerald Kaufman
British Labour politician
Died when: 86 years 250 days (1040 months)
Star Sign: Cancer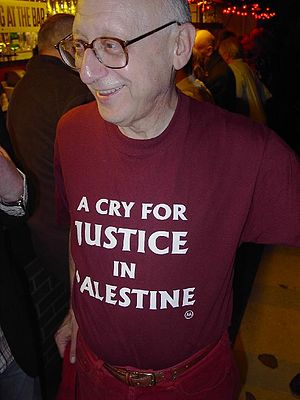 Sir Gerald Bernard Kaufman (21 June 1930 – 26 February 2017) was a British politician and author who served as a minister throughout the Labour government of 1974 to 1979.

Elected as a member of parliament (MP) at the 1970 general election, he became Father of the House in 2015 and served until his death in 2017.

Born in Leeds to a Polish Jewish family, Kaufman was secretary of the Oxford University Labour Club while studying philosophy, politics and economics at The Queen's College, Oxford.

After graduating from Oxford, he worked as a journalist at the Daily Mirror and the New Statesman and as a writer at BBC Television.

Again becoming active in the Labour Party, he served as an adviser to Harold Wilson during Wilson's first tenure as Prime Minister before being elected to the House of Commons himself at the 1970 general election to represent Manchester Ardwick.

Kaufman served in the Labour government at the Department of the Environment under Harold Wilson and at the Department of Industry under James Callaghan respectively.

After the government was defeated at the 1979 general election, he was a member of the Shadow Cabinet in the 1980s.

When the Manchester Ardwick constituency was abolished in boundary changes, he successfully contested Manchester Gorton at the 1983 general election.Later in his career, he served as an influential backbencher as chair of the Culture, Media and Sport Committee from 1992 to 2005 and was knighted in 2004.

Despite criticism during the 2009 parliamentary expenses scandal, when he was found to have made excess claims to the parliamentary fees office, he continued to serve in the House of Commons and was the UK's oldest sitting MP at the time of his death in February 2017.

Known for his forthright views throughout his political career, Kaufman was an outspoken opponent of fox hunting and advocate of Palestinian statehood; and he famously described his party's 1983 general election manifesto as "the longest suicide note in history".

A fierce critic of the state of Israel, he called for economic sanctions against the state and accused the state of committing many war crimes against the Palestinian territories.


---