William Agee
American business executive
Died when: 79 years 349 days (959 months)
Star Sign: Capricorn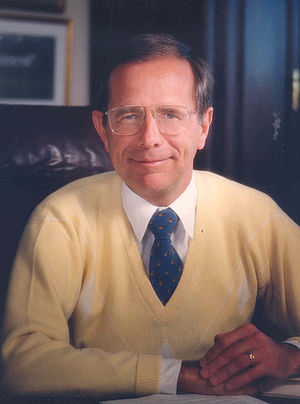 William McReynolds Agee (January 5, 1938 – December 20, 2017) was an American business executive.In 1976 at age 38, he was appointed president and chief executive officer (CEO) of the Bendix Corporation.

From 1988 to 1995, Agee was the chairman, president, and CEO of Morrison-Knudsen.Agee was a business consultant, venture capitalist, and chairman of a charitable foundation.

He received six honorary doctorate degrees and sat on the boards of Fortune 500 corporations including Equitable Life and Dow Jones as well as Bendix and Morrison Knudsen.

In 1979, Agee was featured in a Time magazine cover story titled "Faces of the Future", and was named Finance magazine's "Financial Man of the Year" in 1976.


---