Mary Midgley
British philosopher
Died when: 99 years 27 days (1188 months)
Star Sign: Virgo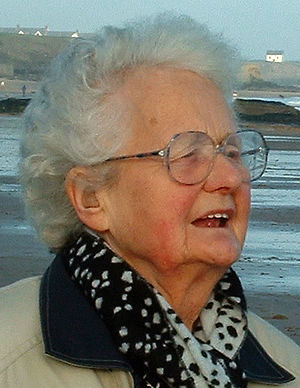 Mary Beatrice Midgley (née Scrutton; 13 September 1919 – 10 October 2018) was a British philosopher.A senior lecturer in philosophy at Newcastle University, she was known for her work on science, ethics and animal rights.

She wrote her first book, Beast And Man (1978), when she was in her fifties, and went on to write over 15 more, including Animals and Why They Matter (1983), Wickedness (1984), The Ethical Primate (1994), Evolution as a Religion (1985), and Science as Salvation (1992).

She was awarded honorary doctorates by Durham and Newcastle universities.Her autobiography, The Owl of Minerva, was published in 2005.Midgley strongly opposed reductionism and scientism, and argued against any attempt to make science a substitute for the humanities.

She wrote extensively about what she thought philosophers can learn from nature, particularly from animals.Several of her books and articles discussed philosophical ideas appearing in popular science, including those of Richard Dawkins.

She also wrote in favour of a moral interpretation of the Gaia hypothesis.The Guardian described her as a fiercely combative philosopher and the UK's "foremost scourge of 'scientific pretension'".


---