John Witherspoon
American actor and comedian
Died when: 77 years 275 days (933 months)
Star Sign: Aquarius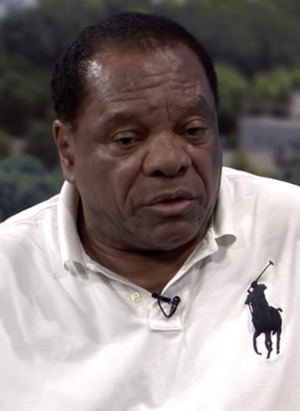 John Weatherspoon (January 27, 1942 – October 29, 2019), better known as John Witherspoon, was an American actor and comedian who performed in various television shows and films.

He is best remembered for his role as Willie Jones for the Friday series;Witherspoon also starred in films such as Hollywood Shuffle (1987), Boomerang (1992), The Five Heartbeats (1991), and Vampire in Brooklyn (1995).

He has also made appearances on television shows such as The Fresh Prince of Bel-Air (1994), The Wayans Bros. (1995–99), The Tracy Morgan Show (2003), Barnaby Jones (1973), The Boondocks (2005–2014), and Black Jesus (2014–2019).

He wrote a film, From the Old School, in which he played an elderly working man who tries to prevent a neighborhood convenience store from being developed into a strip club.


---