Maria Felix
Mexican film actress
Died when: 88 years 0 days (1056 months)
Star Sign: Aries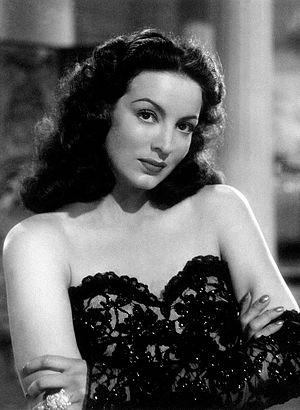 María de los Ángeles Félix Güereña (Spanish: [maˈɾi.a ˈfeliɣs]; 8 April 1914 – 8 April 2002) was a Mexican actress and singer.

Along with Pedro Armendáriz and Dolores del Río, she was one of the most successful figures of Latin American cinema in the 1940s and 1950s.

Considered one of the most beautiful actresses of the Golden Age of Mexican cinema, her taste for the finesse and strong personality garnered her the title of diva early in her career.

She was known as La Doña, a name derived from her character in Doña Bárbara (1943), and María Bonita, thanks to the anthem composed exclusively for her as a wedding gift by Félix's second husband, Agustín Lara.

Her acting career consists of 47 films made in Mexico, Spain, France, Italy and Argentina.


---