Patricio Aylwin
President of Chile
Died when: 97 years 145 days (1168 months)
Star Sign: Sagittarius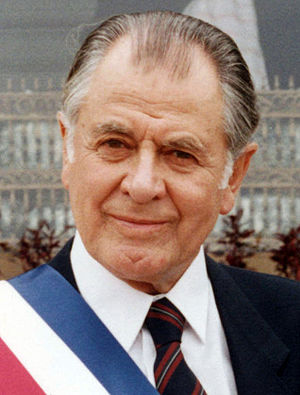 Patricio Aylwin Azócar (Spanish pronunciation: [paˈtɾisjo ˈelwin aˈsokaɾ] (); 26 November 1918 – 19 April 2016) was a Chilean politician from the Christian Democratic Party, lawyer, author, professor and former senator.

He was the first president of Chile after dictator Augusto Pinochet, and his election marked the Chilean transition to democracy in 1990.

Despite resistance from elements of the Chilean military and government after his election, Patricio Aylwin was staunch in his support for the Chilean National Commission for Truth and Reconciliation which exposed the systematic brutalities of the dictatorship.


---