Pieter Rijke
Dutch physicist
Died when: 86 years 270 days (1040 months)
Star Sign: Cancer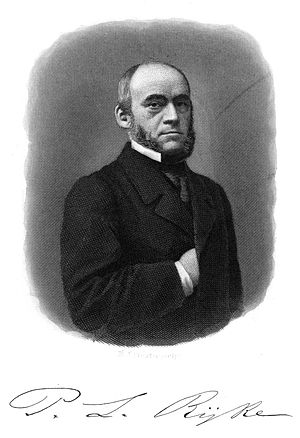 Petrus Leonardus Rijke (July 11, 1812 – April 7, 1899) was a Dutch physicist, and a professor in experimental physics at the University of Leiden.

Rijke spent his scientific career exploring the physics of electricity, and is known for the Rijke tube.On July 1, 1852 he was married to Johanna Hamaker.

They had 6 sons and 6 daughters.


---