Kukrit Pramoj
Prime Minister of Thailand
Died when: 84 years 172 days (1013 months)
Star Sign: Taurus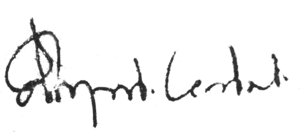 Mom Rajawongse Kukrit Pramoj (Thai: คึกฤทธิ์ ปราโมช, RTGS: Khuek-rit Pramot, pronounced [kʰɯ́k.rít prāː.môːt]; 20 April 1911 – 9 October 1995) was a Thai politician, scholar and professor.

He was Speaker of the House of Representatives of Thailand 1973–1974.He was the thirteenth Prime Minister of Thailand, serving in office from 1975 to 1976 between Seni Pramoj, his brother's, terms.

Being the great-grandson of King Rama II, he was a member of the Thai royal family.He also portrayed the Prime Minister of the fictional country of "Sarkhan" in the 1963 motion picture The Ugly American with Marlon Brando.


---