Prince Charles
Count of Flanders
Died when: 79 years 234 days (955 months)
Star Sign: Libra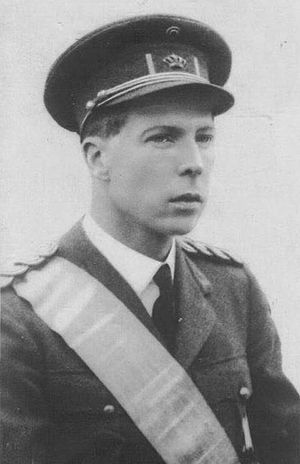 Prince Charles, Count of Flanders (Dutch: Karel, German: Karl; 10 October 1903 – 1 June 1983) was a member of the Belgian royal family who served as regent of Belgium from 1944 until 1950, while a judicial commission investigated his elder brother, King Leopold III of Belgium, as to whether he betrayed the Allies of World War II by an allegedly premature surrender in 1940 and collaboration with the Nazis during the occupation of Belgium.

Charles' regency ended when Leopold was allowed to return to Belgium.Shortly after returning and resuming his monarchical duties, Leopold abdicated in favour of his son, Baudouin.

During the Second World War Charles was known as General du Boc, in order to hide his identity for security reasons.

He had an association with RAF Hullavington where many top officers from Allied nations were based or transported to and from.


---