Purachatra Jayakara
Thai prince
Died when: 55 years 6 days (660 months)
Star Sign: Aquarius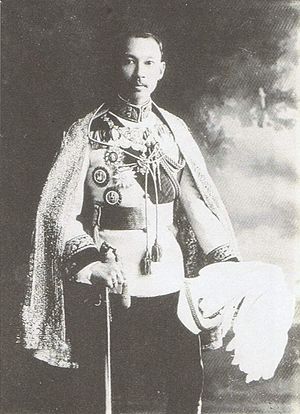 Purachatra Jayakara, Prince of Kamphaengphet (Thai: บุรฉัตรไชยากร;RTGS: Burachat Chaiyakon; 23 January 1881 – 14 September 1936) was a Prince of Siam and a member of the Siamese Royal Family (later Thailand).

He founded the House of Chatrajaya (ราชสกุลฉัตรไชย), his descendants still use this royal surname.

He was a son of King Chulalongkorn (Rama V the Great) of Siam.He was often called the Father of the Thai radio and the Father of the Thai railways, due to his contributions in both fields.


---