Sam Johnson
US Representative
Died when: 89 years 229 days (1075 months)
Star Sign: Libra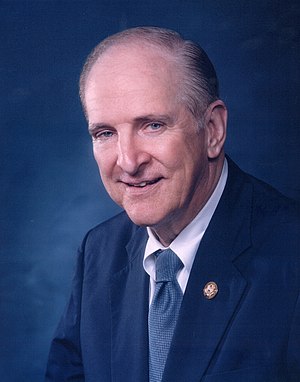 Samuel Robert Johnson (October 11, 1930 – May 27, 2020) was an American politician who served as the U.S.Representative for Texas's 3rd congressional district in Congress from 1991 to 2019.

He was a member of the Republican Party.In October and November 2015, he was the acting Chairman of the House Committee on Ways and Means, where he also served as chairman of the Social Security Subcommittee.

Johnson was also a United States Air Force colonel and was a decorated fighter pilot in both the Korean War and the Vietnam War where in the latter he was an American prisoner of war in North Vietnam for nearly seven years.

On January 6, 2017, Johnson announced he would not run for reelection in 2018.After the death of Louise Slaughter in March 2018, he became the oldest sitting member of the U.S.

House of Representatives.He was the last Korean War veteran to serve in Congress.


---