Tobe Hooper
American film director
Died when: 74 years 213 days (895 months)
Star Sign: Aquarius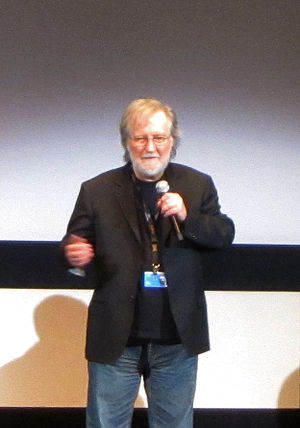 Willard Jobe "Tobe" Hooper (;January 25, 1943 – August 26, 2017) was an American director, screenwriter, and producer best known for his work in the horror genre.

The British Film Institute cited Hooper as one of the most influential horror filmmakers of all time.Born in Austin, Texas, Hooper's feature film debut was the independent Eggshells (1969), which he co-wrote with Kim Henkel.

The two reunited to co-write The Texas Chain Saw Massacre (1974), which Hooper also directed.The film went on to become a classic of the genre, and was described in 2010 by The Guardian as "one of the most influential films ever made." Hooper subsequently directed the horror film Eaten Alive (1977), followed by the 1979 miniseries Salem's Lot, an adaptation of the novel by Stephen King.

Following this, Hooper signed on to direct The Funhouse (1981), a major studio slasher film distributed by Universal Pictures.The following year, he directed the supernatural thriller Poltergeist, written and produced by Steven Spielberg.

In the mid-1980s, Hooper directed two science fiction horror films: Lifeforce (1985) and Invaders from Mars (1986), followed by The Texas Chainsaw Massacre 2 (1986), a big-budget sequel to his original film.

The 1990s saw Hooper directing various horror and sci-fi projects, including Spontaneous Combustion (1990), which he also co-wrote; the television anthology film Body Bags (1993); and The Mangler (1995), another adaptation of a Stephen King story.

Hooper directed several projects throughout the 2000s, including the monster film Crocodile (2000), an episode of the sci-fi miniseries Taken (2002), and two episodes of Masters of Horror (2005–2006).

He died in 2017 at the age of 74 of natural causes.


---