Pete Stark
US Representative
Died when: 88 years 74 days (1058 months)
Star Sign: Scorpio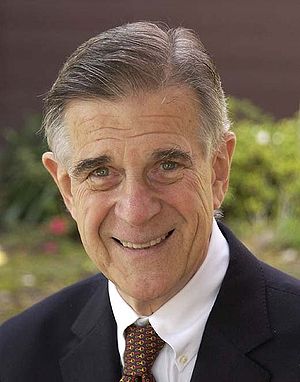 Fortney Hillman Stark Jr. (November 11, 1931 – January 24, 2020), known as Pete Stark, was an American businessman and politician who was a member of the United States House of Representatives from 1973 to 2013.

A Democrat from California, Stark's district—California's 13th congressional district during his last two decades in Congress—was in southwestern Alameda County and included Alameda, Union City, Hayward, Newark, San Leandro, San Lorenzo, and Fremont (his residence during the early part of his tenure), as well as parts of Oakland and Pleasanton.

At the time he left office in 2013, he was the fifth most senior Representative, as well as sixth most senior member of Congress overall.

He was also the dean of California's 53-member Congressional delegation, and the only openly atheist member of Congress.After 2010 redistricting, Stark's district was renumbered as the 15th district for the 2012 election.

He narrowly finished first in the primary ahead of fellow Democrat Eric Swalwell, but lost to Swalwell in the general election.

He was the second-longest serving U.S.Congressman, after Jack Brooks (D-Texas, 1994), to lose a general election.


---