Wes Craven
American film director
Died when: 76 years 28 days (912 months)
Star Sign: Leo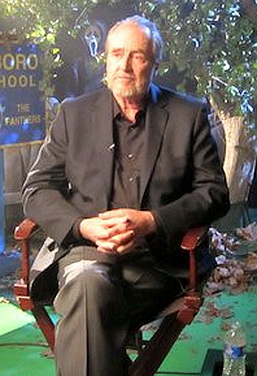 Wesley Earl Craven (August 2, 1939 – August 30, 2015) was an American film director, screenwriter, producer, actor, and editor.Craven has commonly been recognized as one of the greatest masters of the horror genre due to the cultural impact and influence of his work.

Amongst his prolific filmography, Craven was best known for his pioneering work in the horror genre, particularly slasher films, where he mixed horror cliches with humor and satire.

Craven created the A Nightmare on Elm Street franchise (1984–2010), specifically writing and directing the first film, co-writing and producing the third, A Nightmare on Elm Street 3: Dream Warriors (1987), and writing and directing the seventh, Wes Craven's New Nightmare (1994).

He additionally directed the first four films in the Scream franchise (1996–2011).He also directed cult classics The Last House on the Left (1972) and The Hills Have Eyes (1977), the horror comedy The People Under the Stairs (1991), and psychological thriller Red Eye (2005).

His other notable films include Swamp Thing (1982), The Serpent and the Rainbow (1988), Shocker (1989), Vampire in Brooklyn (1995), and Music of the Heart (1999).

Craven received several accolades across his career, which includes a Scream Award, a Sitges Film Festival Award, a Fangoria Chainsaw Award, and nominations for a Saturn Award and several other film festivals.

In 1995, he was honored by the Academy of Science Fiction, Fantasy and Horror Films with the Life Career Award, for his accomplishments in the horror genre.

In 2012, the New York City Horror Film Festival awarded Craven the Lifetime Achievement Award.On August 30, 2015, aged 76, Craven died of a brain tumor at his home in Los Angeles.


---