Sidney Lumet
American film director
Died when: 86 years 288 days (1041 months)
Star Sign: Cancer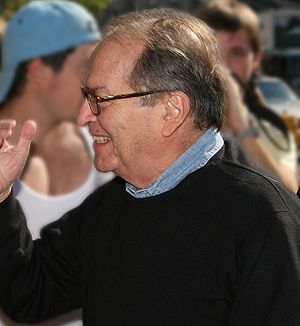 Sidney Arthur Lumet (/luːˈmɛt/ loo-MET;June 25, 1924 – April 9, 2011) was an American film director.He was nominated five times for the Academy Award: four for Best Director for 12 Angry Men (1957), Dog Day Afternoon (1975), Network (1976), and The Verdict (1982) and one for Best Adapted Screenplay for Prince of the City (1981).

He did not win an individual Academy Award, but did receive an Academy Honorary Award, and 14 of his films were nominated for Oscars.

According to The Encyclopedia of Hollywood, Lumet was one of the most prolific filmmakers of the modern era, directing more than one movie a year on average since his directorial debut in 1957.

Turner Classic Movies notes his "strong direction of actors", "vigorous storytelling" and the "social realism" in his best work.Film critic Roger Ebert described him as "one of the finest craftsmen and warmest humanitarians among all film directors".

Lumet was also known as an "actor's director", having worked with the best of them during his career, probably more than "any other director".

Sean Connery, who acted in five of his films, considered him one of his favorite directors, and one who had that "vision thing".

A member of the inaugural class at New York's Actors Studio, Lumet began his directorial career in Off-Broadway productions, then became a highly efficient TV director.

His first movie, 12 Angry Men (1957), was a courtroom drama centered on a tense jury deliberation.Lumet subsequently divided his energies among political and social drama films, as well as adaptations of literary plays and novels, big stylish stories, New York–based black comedies, and realistic crime dramas, including Serpico and Prince of the City.

As a result of directing 12 Angry Men, he was also responsible for leading the first wave of directors who made a successful transition from TV to movies.

In 2005, Lumet received an Academy Award for Lifetime Achievement for his "brilliant services to screenwriters, performers, and the art of the motion picture".

Two years later he concluded his career with the drama Before the Devil Knows You're Dead (2007).A few months after Lumet's death in April 2011, a retrospective celebration of his work was held at New York's Lincoln Center with numerous speakers and film stars.

In 2015, Nancy Buirski directed By Sidney Lumet, a documentary about his career, which aired as part of PBS's American Masters series in January 2017 .


---