Harold Evans
British-American journalist and writer
Died when: 92 years 87 days (1106 months)
Star Sign: Cancer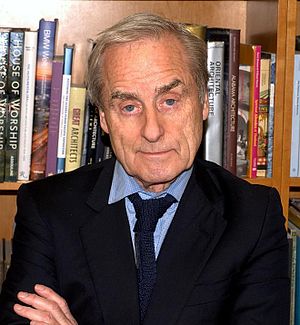 Sir Harold Matthew Evans (28 June 1928 – 23 September 2020) was a British-American journalist and writer.In his career in his native Britain, he was editor of The Sunday Times from 1967 to 1981, and its sister title The Times for a year from 1981, before being forced out of the latter post by Rupert Murdoch.

While at The Sunday Times, he led the newspaper's campaign to seek compensation for mothers who had taken the morning sickness drug thalidomide, which led to their children having severely deformed limbs.

In 1984, he and his wife Tina Brown moved to the United States where he became an American citizen, retaining dual nationality.

He held positions in journalism with U.S.News & World Report, The Atlantic Monthly, and the New York Daily News.

In 1986, he founded Condé Nast Traveler.He wrote books on history and journalism, such as The American Century (1998).In 2000, he retired from positions in journalism to spend more time on his writing.

From 2001, he served as editor-at-large of The Week magazine and, from 2005, he was a contributor to The Guardian and BBC Radio 4.

Evans was invested as a Knight Bachelor in 2004, for services to journalism.On 13 June 2011, Evans was appointed editor-at-large of the Reuters news agency.

From 2013 until 2019, he served as chairman of the European Press Prize jury panel.


---