Paul Laxalt
United States Senator
Died when: 96 years 4 days (1152 months)
Star Sign: Leo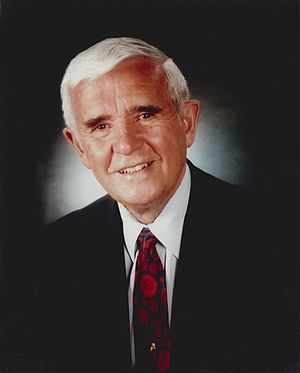 Paul Dominique Laxalt (;August 2, 1922 – August 6, 2018) was an American attorney and politician who was governor of Nevada from 1967 to 1971 and a United States senator from 1974 to 1987.

He was one of Ronald Reagan's closest friends in politics.After Reagan was elected president in 1980, many in the national press referred to Laxalt as "the first friend." He was the older brother of writer Robert Laxalt and the grandfather of Adam Laxalt, who served as attorney general of Nevada from 2015 to 2019.

He was a member of the Republican Party.


---