Joseph Tydings
United States Senator
Died when: 90 years 157 days (1085 months)
Star Sign: Taurus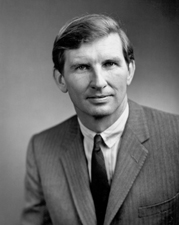 Joseph Davies Tydings (né Cheesborough;May 4, 1928 – October 8, 2018) was an American lawyer and politician.He was most notable for his service as a Democratic member of the United States Senate representing Maryland from 1965 to 1971.

Born in North Carolina, Tydings moved to Maryland as a youth after he was adopted by his mother's husband, Millard Tydings, who also served as a U.S.

Senator from Maryland.After serving in the military, he obtained his law degree and entered into practice.He served in the Maryland House of Delegates from 1955 to 1961, and as United States Attorney for Maryland from 1961 until his resignation in 1963 to run for Senate.

Tydings easily won election to the Senate in 1964.However, his controversial stances on gun control and crime in the District of Columbia cost him re-election in 1970.

He made another attempt at his old seat in 1976, but was defeated in the Democratic primary election by Congressman Paul Sarbanes.

He later served as a member of the Board of Regents of the University of Maryland, College Park and the University System of Maryland, and continued to practice law.

Tydings also argued Eisenstadt v.Baird, in which the Supreme Court of the United States legalized birth control for single persons in 1972, something that had been prohibited in many states.

The Eisenstadt decision has been described as among the most influential Supreme Court decisions of the 20th century.


---