Jose Peralta
US Senator
Died when: 47 years 11 days (564 months)
Star Sign: Scorpio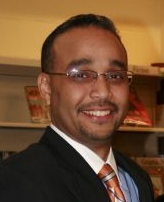 José Rafael Peralta (November 10, 1971 – November 21, 2018) was an American politician who served in the New York State Assembly and New York State Senate.

A member of the Democratic Party, he last represented District 13 in the State Senate, which includes the Queens neighborhoods of Corona, East Elmhurst, Elmhurst, Jackson Heights, and Woodside.

He previously represented District 39 in the New York State Assembly, which is located in Queens, New York and includes Corona, Elmhurst and Jackson Heights.

He was elected to the New York State Senate in a landslide on March 16, 2010.Peralta was a member of the Independent Democratic Conference (IDC), a group of Democratic senators who allied themselves with Senate Republicans.

He was re-elected in 2012, 2014 and 2016, but was defeated in the 2018 Democratic primary.Peralta died of leukemia at the age of 47 on November 21, 2018.


---