Slade Gorton
United States Senator
Died when: 92 years 224 days (1111 months)
Star Sign: Capricorn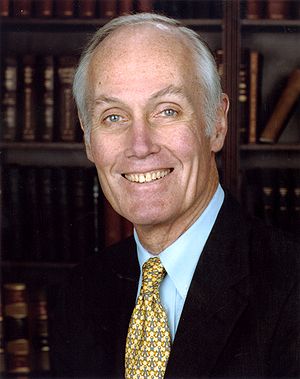 Thomas Slade Gorton III (January 8, 1928 – August 19, 2020) was an American lawyer and politician who served as a United States Senator from Washington from 1981 to 1987 and again from 1989 until 2001.

A member of the Republican Party, he held both of the state's U.S.Senate seats in his career and was narrowly defeated for reelection twice, first in 1986 by Brock Adams and again in 2000 by Maria Cantwell following a recount.

As of 2021, he was the last Republican U.S.Senator from Washington from both Senate seats.


---