Ted Bundy
American serial killer
Died when: 42 years 61 days (506 months)
Star Sign: Sagittarius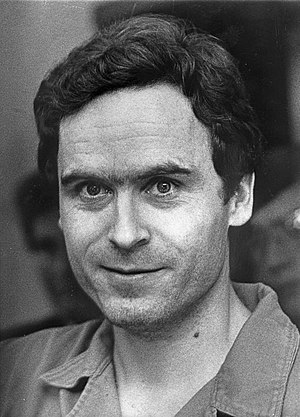 Theodore Robert Bundy (born Cowell;November 24, 1946 – January 24, 1989) was an American serial killer who kidnapped, raped and murdered numerous young women and girls during the 1970s and possibly earlier.

After more than a decade of denials, he confessed to 30 murders committed in seven states between 1974 and 1978.His true victim total is unknown and likely significantly higher.

Bundy was regarded as charismatic and handsome, and exploited this to win the trust of both his victims and society as a whole.

He would typically approach his victims in public places, either feigning a physical impairment such as an injury, or impersonating an authority figure, before bludgeoning them into unconsciousness and taking them to secondary locations to be raped and strangled.

Bundy often revisited his victims, grooming and performing sexual acts with the corpses until decomposition and destruction by wild animals made any further interactions impossible.

He decapitated at least twelve victims and kept their severed heads as mementos in his apartment.On a few occasions, he broke into homes at night and bludgeoned his victims as they slept.

In 1975, Bundy was arrested and jailed in Utah for aggravated kidnapping and attempted criminal assault.He then became a suspect in a progressively longer list of unsolved homicides in several states.

Facing murder charges in Colorado, Bundy engineered two dramatic escapes and committed further assaults in Florida, including three murders, before his ultimate recapture in 1978.

For the Florida homicides, he received three death sentences in two trials.Bundy was executed at Florida State Prison in Raiford on January 24, 1989.

Biographer Ann Rule described him as "a sadistic sociopath who took pleasure from another human's pain and the control he had over his victims, to the point of death and even after." Bundy once described himself as "the most cold-hearted son of a bitch you'll ever meet," a statement with which attorney Polly Nelson, a member of his last defense team, agreed. "Ted," she wrote, "was the very definition of heartless evil."


---